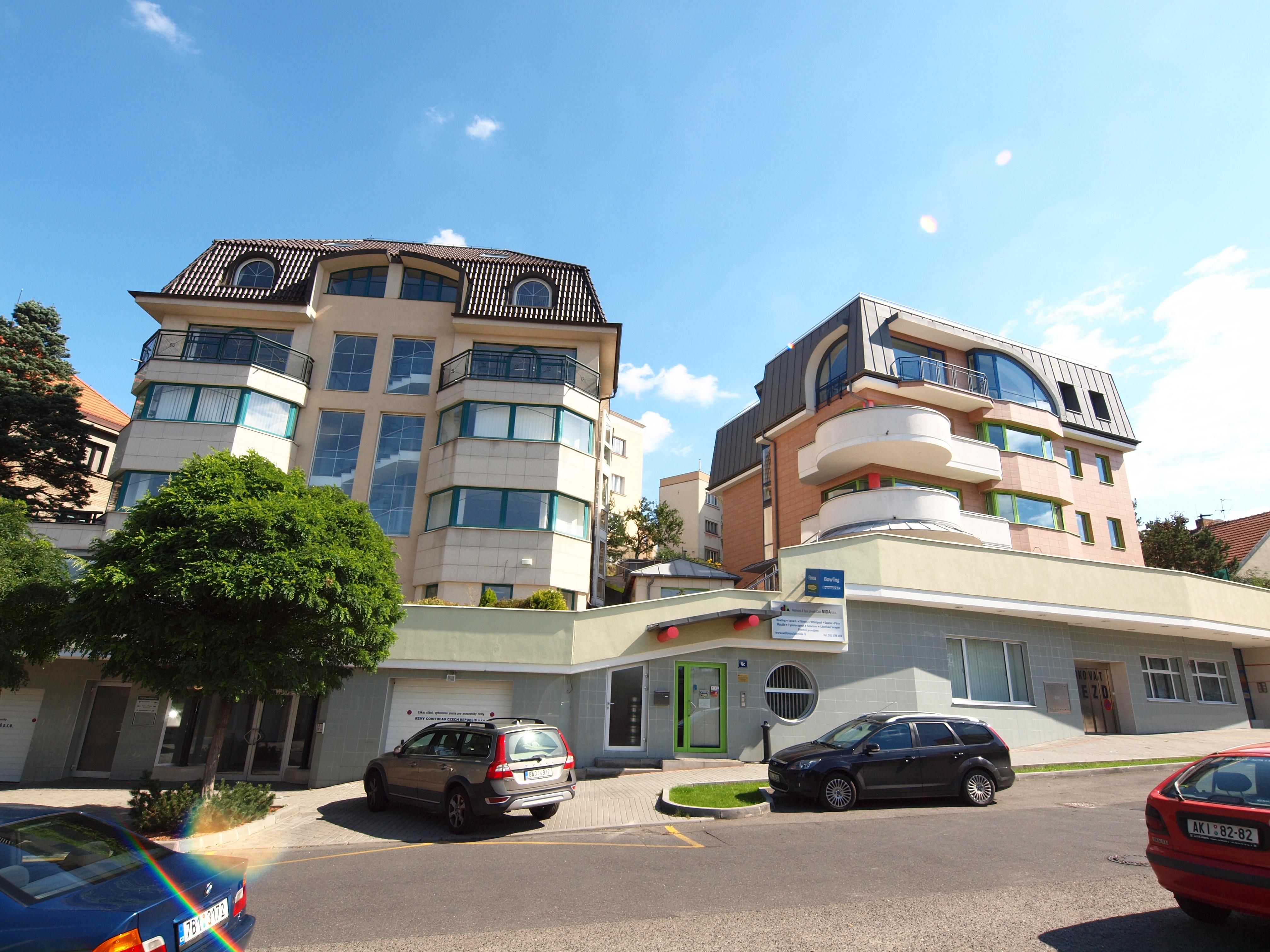 We are introducing the residential housing 902
,
Pod Klaudiankou 4b
Praha 4-Podoli
140 00
The modern building was constructed in 2006. It is located in serene villa location with
easy accessibility
from the centre of Prague as well as from the Highway D1.
The building is furnished with air conditioning, central heating, water cooling, telephone and data network with a central office and security system. The whole building has its own wholesale customer's electric station. Further, the building has a 4-person elevator.
Parking is located in the underground garages accessible with a car elevator VOTO and equipped with hydraulic parking system WÖHR.
The building has independent private and public areas with separate entrances.
In the private sector you will find residential and office areas (in total 737.5 sq. metres) with garden patios (in total 246.5 sq. metres). The private part of the house has its own reception with 24-hour service (a guard and a reception clerk).
In the public sector of the building you are offered a sport area suitable for development of, e.g. a fitness centre. The sport area includes a sauna, steam spa, whirlpool, squash courts, and bowling area with a bar. Further you can find free suitable areas to set up, e.g. bodybuilding area, massage saloon, shooting gallery, and required dressing room with toilets or technical rooms. The public area has an independent reception desk. The total area of the public part is 717.95 sq. metres.